Here are the 5 best laptops for travellers – and Apple is not on the list
Is the world's best travel laptop dead? Ten years after Steve Jobs introduced the MacBook Air to the world, the laptop is on Apple's back burner – and some fear that it is being phased out entirely.
Rather than redesigning and upgrading the hardware like all of the tech giant's other marquee products, Apple has left the Air to collect dust, and now the MacBook and MacBook Pro are taking the spotlight. While they are more powerful, they are not as convenient for frequent travellers.
On the surface, the MacBook and MacBook Pro measure up to the Air. They are comparable in size and weight, though they lack the superskinny, sloping gradient design that makes the Air so easy to slide in and out of carry-ons. The also lack the Air's "chiclet" keyboard, with its silent and spacious keys. The replacement "butterfly" design has been so prone to malfunction and sticky keys that Apple overhauled its warranty coverage for certain MacBooks. That does not take into account these models' smaller screens, shorter battery life, higher prices and designs that have barely changed in more than a decade.
WWDC 2018: Apple addresses iPhone addiction
Add it all up, and it is no surprise that Mac-loyal warriors around the world are being seduced by lighter, sleeker, sexier, and more powerful laptops – ones that run Windows and Chrome OS.
These five MacBook replacements are guaranteed to meet your work and play needs, whether you are bored in a business-class suite, dashing off PowerPoint slides in a hotel room, or banking on the Shinkansen. Based on a road test that took us from New York to Los Angeles and Tokyo to Paris, these were the best of roughly a dozen new options – standing out for their excellent portability, keyboard comfort, battery life and computing power.
If efficiency Is your middle name …
… get the Google Pixelbook.
Why we like it: The supersexy, two-toned body, which features Gorilla Glass and brushed metal, will not smudge no matter how many times you have to unpack and repack it at the airport. And at just 2.4 pounds (about 1 kilogram), you will not feel the Pixelbook in your carry-on. There is top-of-the-line hardware inside this laptop, including quad-core i7 processors and 16 GB of RAM, making for ultra-fast loading speeds and easy multitasking. In just 15 minutes, you can add two hours of juice to the nine-hour battery thanks to the Pixelbook's quick charger. Dash off emails in laptop mode, use automatic tethering to your Pixel phone to work online sans Wi-fi, or flip around the screen to watch movies in tablet mode. Besides the free security software, Google gives you 1 TB of complimentary online storage.
Caveat: While Chrome OS has become a nimbler, more versatile operating system, non-Google-owned productivity tools such as Microsoft Office and Evernote still feel clunky on this browser-based platform. The Crossover app offers a solid workaround.
The Specs:
Weight: 2.4lbs
Size: 11.4" x 8.7" x 0.4"
Price: From US$999
If you want to turn heads …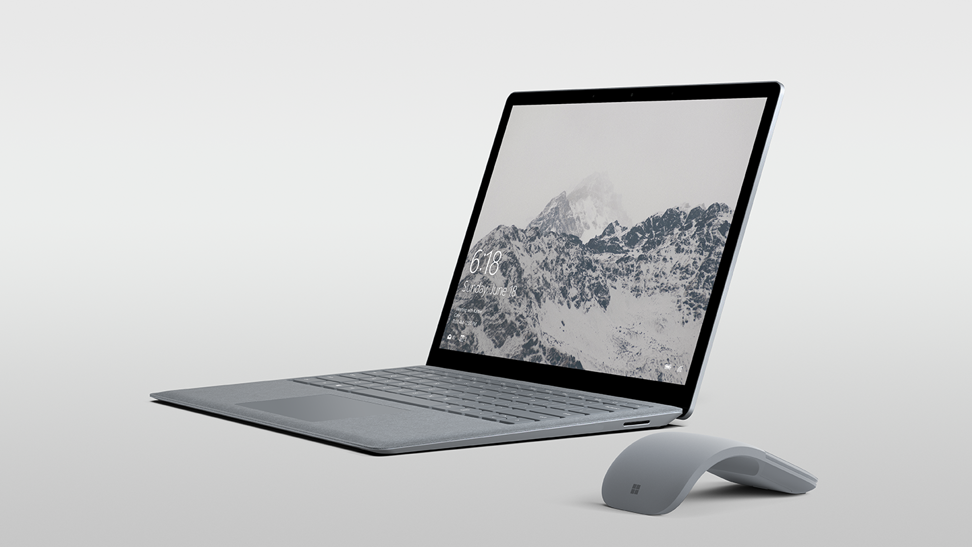 … get the Microsoft Surface Laptop.
Why we like it: Call it the first laptop to give the MacBook Air a run for its design money. The Surface laptop comes in sharp colours such as burgundy, cobalt blue and graphite gold, and the fabric trim around the keyboard is polished and sophisticated. (It is also comfortable on the wrists and easy to clean.) The battery lasts an impressive 14 hours, which means you can spend a halfway-productive week in the French countryside without needing an outlet. But be sure to upgrade the hardware specs as you customise your model. For on-the-go professionals, the i7 CPU, 16 GB RAM, and 1 TB solid-state drive are best.
Caveat: The default operating system, Windows 10 S, is cumbersome; it limits you to Microsoft Corp's Edge browser and Office programs. Splurge on the Surface laptop commercial edition, which costs US$300 more and ships with Windows 10 Pro instead.
The Specs:
Weight: 2.76lbs
Size: 12.13" x 8.79" x .57"
Price: From US$799
Microsoft to release a new, super-small US$400 Surface tablet
If you frequently work in cramped quarters …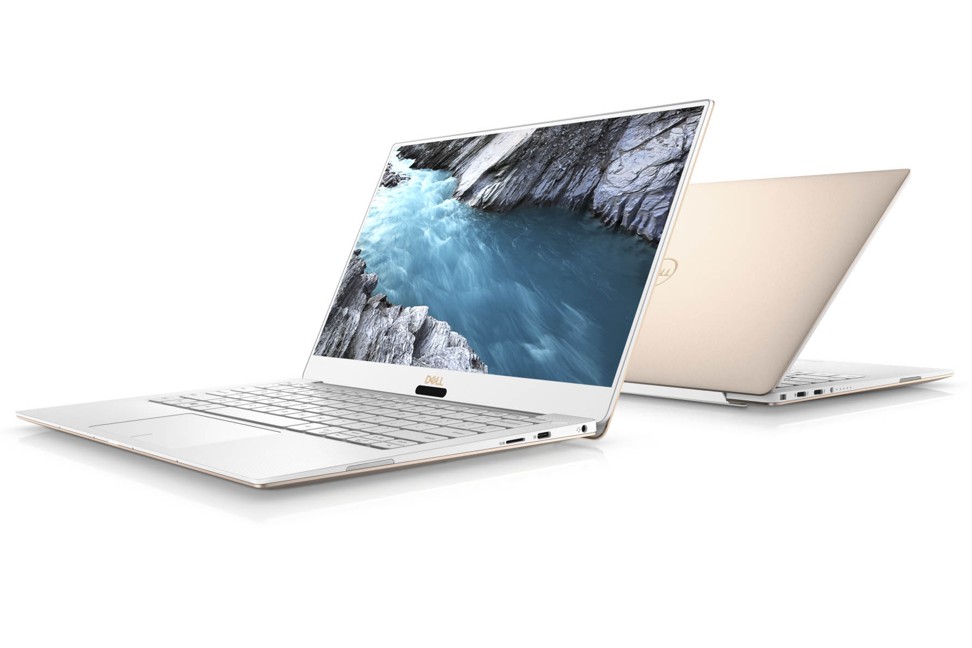 … get the Dell XPS 13.
Why we like it: Sometimes, adjectives like "slim" and "lightweight" translate to a far-too-tiny screen. Not so with Dell Inc's redesigned XPS 13. It is five ounces lighter, 0.22 inches thinner, and about 45 per cent smaller in volume than the MacBook Air – and yet the 13.3-inch screen is identical in size, thanks to a "virtually borderless" InfinityEdge display that you can order in touch screen 4K definition. Despite those diminutive proportions, the XPS 13 does not feel flimsy: the body is made of block-machined aluminium. And the small physical footprint means you can easily type away with the screen fully open, whether on an aeroplane tray table or airport shuttle bus.
Caveat: The built-in webcam is at the bottom of the screen rather than the top, which keeps the bezel thin but makes for bizarre and unflattering angles on conference calls. If you like to keep in touch with the office via video chat, be warned.
The Specs:
Weight: 2.76lbs
Size: 12.13" x 8.79" x 0.57"
Price: From US$799
If you never, ever unplug …
… get the Lenovo ThinkPad Carbon X1.
Why we like it: The sixth-generation ThinkPad Carbon X1 from Lenovo Group is built for business, with an unparalleled 15-hour battery life. It also has the latest eighth-generation quad-core CPUs for faster performance, multiple inputs (USB-C, standard USB, Mini DisplayPort, and HDMI), fingerprint authentication and a sliding webcam cover, a richly hued HDR screen, and a stealthily quiet keyboard. This is a lean, mean productivity machine – it is shock-resistant, temperature-proof and vibration-resistant, should you get stuck in turbulence. Oh, and did we mention it is one of the first laptops to have built-in Alexa capability? That means it will read you the headlines or give you the local weather forecast while you are packing your suitcase.
Caveat: With its signature black exterior and red TrackPoint mouse in the middle of the keyboard, the look is a little outdated.
The Specs:
Weight: 2.49lbs
Size: 12.74" x 8.55" x 0.63"
Price: From US$1,367
What you should know about Apple's new iPhones
If you want the best bang for your buck …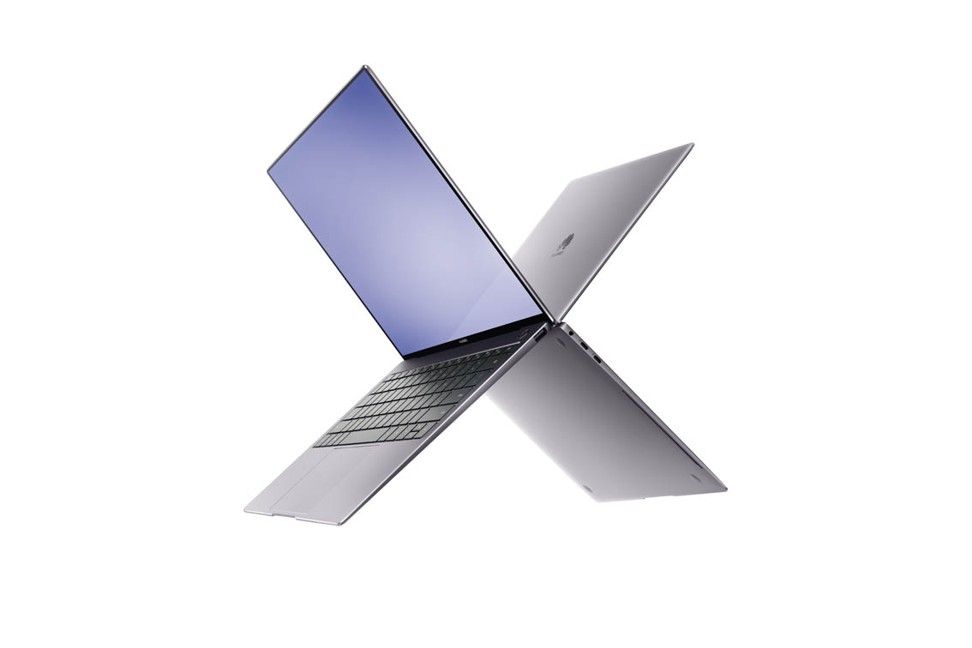 … get the Huawei Matebook X Pro.
Why we like it: Do not overlook this Chinese manufacturer. Like its phones, Huawei Technologies Co's flagship laptop offers significantly better performance for less than its rivals. Even with the latest eighth-generation Intel Core i7 processor and a high-speed solid-state drive, the Matebook X Pro tops out at US$1,600 – US$500 less than its closest rival. There is plenty to love besides the price, including a superslim bezel, 3K-resolution touch screen, and four Dolby Atmos-enabled speakers that offer the best audio quality on any laptop we tested. (In small hotel rooms, it is almost like having surround sound.) Plus, the oversized track pad makes it easy to go mouse-free, while a spill-proof, back-lit keyboard takes the stress out of ordering coffee on your red-eye.
Caveat: Forgive the generic-looking aluminium alloy construction – along with the Gorilla Glass touch screen, it ensures durability. The improbably placed webcam, like that of the Dell XPS 11, is harder to justify.
The Specs: Weight: 2.92lbs
Size: 12" x 8.5" x 0.6"
Price: From US$1,199
Want more stories like this? Sign up here. Follow STYLE on Facebook, Instagram and Twitter